Mushroom Picture Collection: Part V

(Mushroom Picture Collections: I, II, III, and IV)



One of these things is not like the other! One of these things just doesn't belong!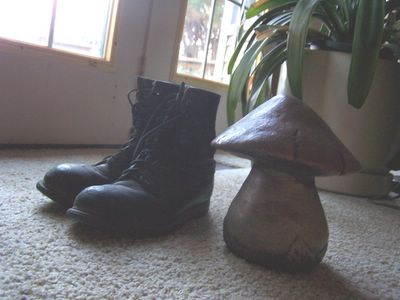 Your mushroom wears army boots!



Mushroom with a halo?



Bath time for the Mushroom.



The Easter Mushroom?



A Mushroom nest, part I.



A mushroom nest, part II.



Back with nature, part 6: In the jungle, the mighty jungle, the mushroom sleeps tonight.



The Jolly Green Mushroom.



'Shroomin.



Mushroom and friend, part 4.



Mushroom brown-baggin' it.



Mushroom chillin'.



A mushroom-a-day keeps the doctor away!