Mushroom Picture Collection: Part I



Mushroom and family.


Mushroom and mortal enemy, little stone cat.


Mushroom and shoes.


That is just so cool. Bravo mushroom, bravo.


Mushroom posing.


Mushroom and friend.


Back with nature.


Mushroom on a throne? I'd bow.




And the picture that started it all...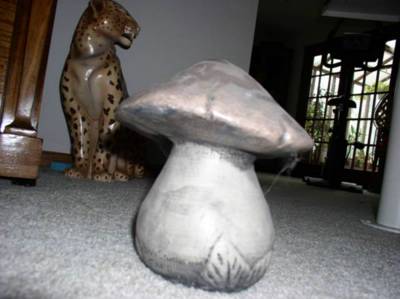 Possibly the coolest picture I ever took of a stone mushroom and a ceramic cheetah.